Solid PCBN inserts for processing chilled steel and iron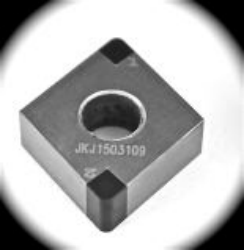 Model: Solid cBN inserts welding type
Brand Name: Worldia
Materials: solid cBN carbide
Type: SNGA120412E001 SNGA120416E001 TNGA160412E001
Payment Terms : L/C,T/T
Product Details

Solid CBN Inserts The Solid PCBN insert has the advantages of high abrasive resistance, high processing precision, good thermal conductivity and long service life.
The PCBN insert can realize high speed cutting and hard material cutting with high work efficiency. The solid PCBN inserts use for processing chilled steel and iron.
Our PCBN inserts have an excellent performance, especially in the following aspects:
with a surface processed with a high finish degree, a long service life and a high cost performance, cutting smoothly in high speed and working efficiently.
PCBN inserts.
Our PCBN display a series of outstanding characters. Some of them are listed as follows:
a strong corrosion resistant, perform a good thermal stability and red-hardness, suitable to process cast iron, quenched steel and other kinds of ferrous metal.
Related Products